Unit Overview
The Oxnard Police Department Reserve Unit was established to supplement and assist regular sworn police officers in their duties.  This unit provides professional, sworn volunteer Reserve Officers who can augment regular staffing levels for various activities and events.
Essential Functions and Responsibilities
Auxiliary staffing for large special events which require a considerable amount of department resources.  Events such as the California Strawberry Festival, the Oxnard Salsa Festival, Dallas Cowboys Training Camp, Parades (Christmas, Fiestas Patrias, Fourth of July, etc.), marathons and other various functions and/or significant events of this type rely on Reserve Officers to meet staffing and operational needs.  The Reserve Unit also provides assistance with DUI checkpoints, high school sporting events, patrol staffing, event security, traffic control, investigations and other assignments when Reserve Officer availability permits.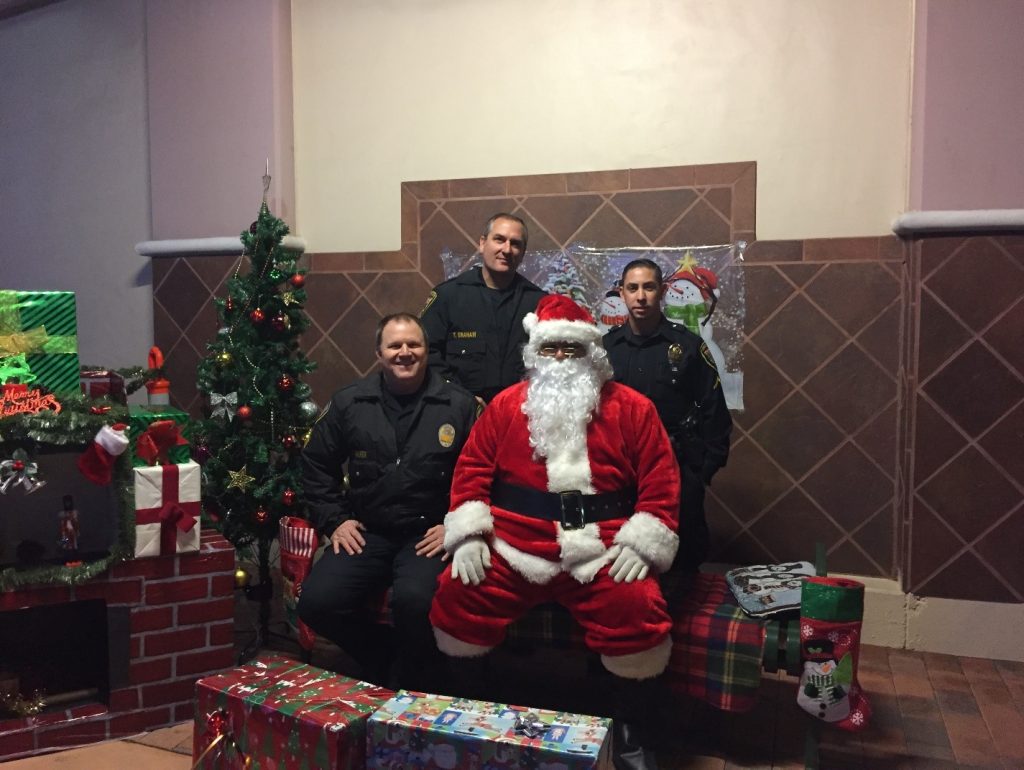 Resources Allocated and Budget
Allocated Staffing: Commander-1, Sergeant-1, Assistant Reserve Coordinators-10 (actual-5) as collateral assignments, Reserve Officers-25 (actual-8)
Allocated Budget:  None.  The Reserve Unit operates within existing departmental budgets for training and equipment.  The unit receives limited funding from events worked in conjunction with the Oxnard Police Explorer Post 9286 and donations to the program.
Statistics
The Oxnard Police Department maintains one of the largest Reserve Officer Programs in Ventura County.  The Reserve Unit maintained its staffing level throughout the year with eight Reserve Officers (7 Level–II and 1 Level-III) and five Assistant Reserve Coordinators (ARC).  Reserve Officers recorded a total of 1049 volunteer hours during 2018.  This was a 13.6% increase from the previous year.  These hours included activities and details such as: DUI checkpoints, festivals, high school sporting events, parades, patrol, professional development opportunities, special events, department training and other activities.  Based on current cost recovery rates (non-overtime), the approximate savings realized by the department for Reserve Unit activity was approximately $81,822.
Accomplishments
While many agencies across the state were continuing to see a reduced level of participation in Reserve Programs and volunteerism in general, our program has been sustainable and we are hoping to grow in the future.  Several accomplishments were realized and many necessary improvements were made regarding the Reserve Unit in 2018:
The Reserve Unit's quarterly training plan successfully provided relevant and meaningful subject matter such as defensive tactics training, firearms training, building clearing, POST Updates (domestic violence, First Aid/CPR/AED, identity theft, etc.)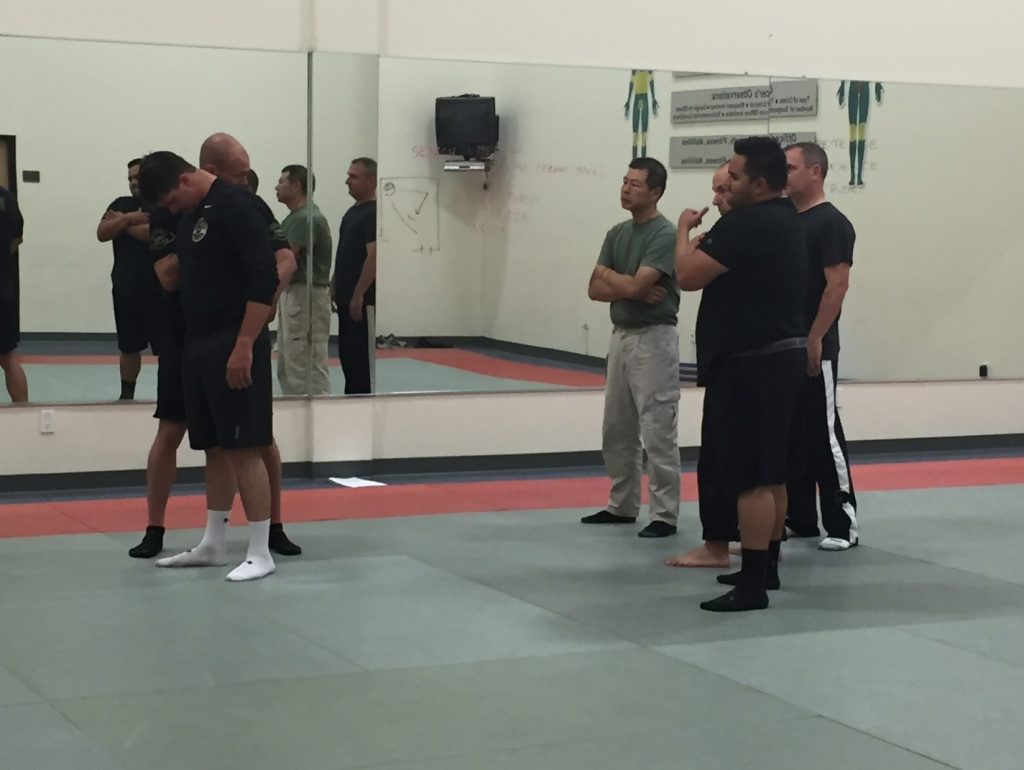 The participation rate and morale of Reserve Officers and ARCs continued to improve and remains high despite a lack of recruitment opportunities
Every member of the Reserve Unit completed POST Continuous Professional Training (CPT) training requirements for a second consecutive training cycle
Reserve Officers identified and participated in new activities such as the deployment of community cameras, attending neighborhood council meetings, and assisting School Resource Officers at various school campuses
Several members of the Reserve Unit attended the Annual Reserve Peace Officers' Conference (ARPOC) in Sacramento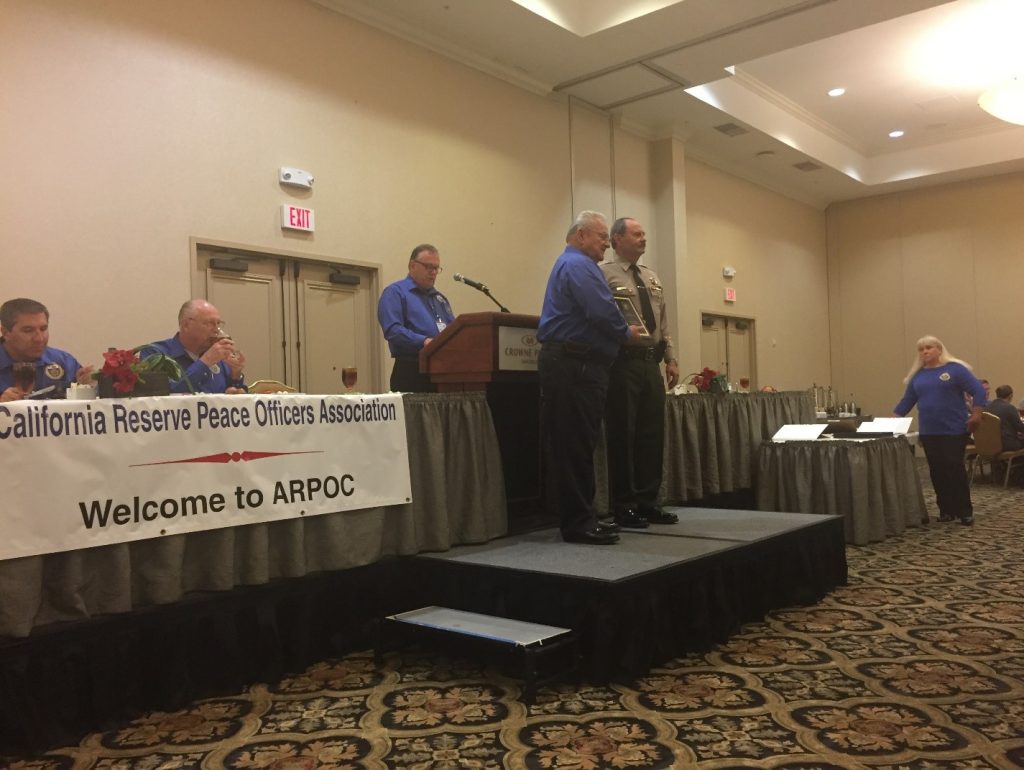 The Reserve Unit participated in the Kiwanis Club Employee Recognition Luncheon for the third year in a row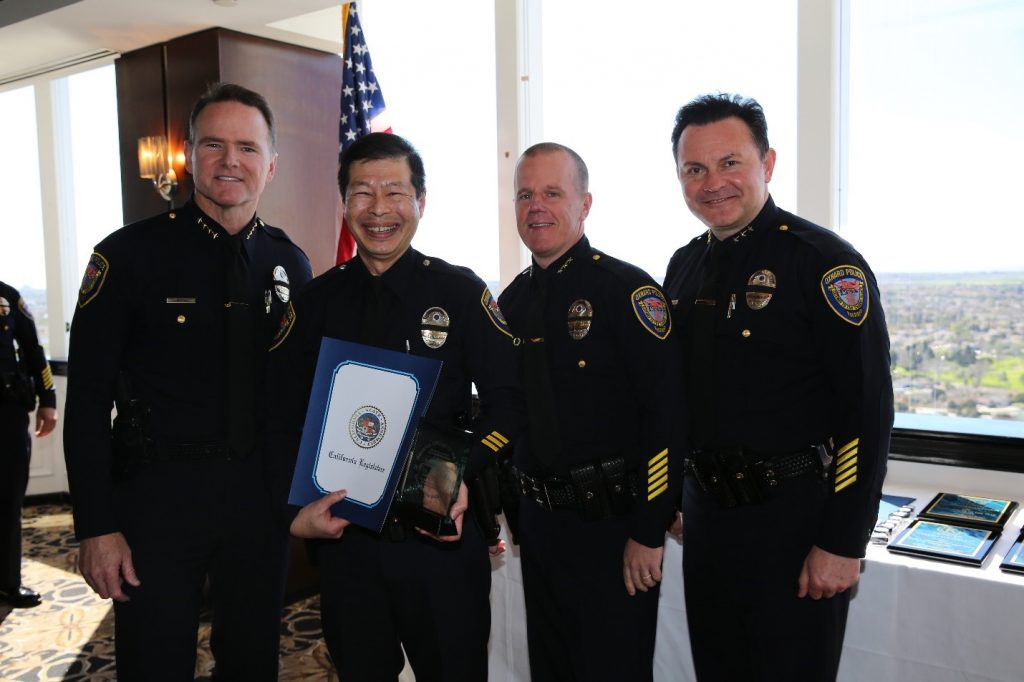 Additionally, two members of the Reserve Unit attended graduate school in 2018 while continuing to participate and make valuable contributions to the Reserve Unit.  Both earned Master's Degrees in School Phycology from Alliant International University and Educational Counseling from the University of La Verne.
Challenges
The Reserve Unit continued to face several challenges in 2018.  One of the more difficult issues for all members of volunteer programs is allocating time away from personal lives or work responsibilities to participate.  This was also true for our Reserve Officers last year.  Despite this fact, we were able to generate enough participation to surpass the previous year's total of volunteer hours for the unit.  This achievement was attributed to the high levels of dedication and commitment of our Reserve Officers.
Recruitment and training of potential Reserve Officer Candidates continues to be an issue for all Ventura County law enforcement agencies.  The closure of the Reserve Academy and the increased POST training requirements for Reserve Officers has diminished local recruiting opportunities.  The only current recruitment and training academy alternatives are in Santa Carita or Santa Maria.  The concept of developing a local Modular Basic Academy in collaboration with the Ventura County Sheriff's Department will be revisited with the new Sheriff in near future.  Several agencies are hopeful that the tremendous need for a local training and recruitment program for Reserve Officers will prompt an effort to establish a Modular Basic Academy for our POST Region.
The Reserve Unit plans to continue the development of a pilot program (in conjunction with the Explorer Program) to co-sponsor a former member of the Explorer Program through the Basic Academy.  The program will identify exceptional members of the Explorer Program and provide them with a local training opportunity to become Reserve Officers.  This concept would enable those who wish to pursue a career in law enforcement, but are not ready for a full-time commitment, to be recruited and retained by the Oxnard Police Department as a Reserve Officer until they are ready to be hired as a full-time sworn officer.  One challenge that must be overcome will be identifying individuals that wish to volunteer rather than pursue a paid employment opportunity.  With the many entry-level law enforcement employment options available in today's market, this pilot program will be difficult to launch.
Community Engagement Efforts
The Reserve Unit is comprised of community members who volunteer their time to give back to their community as public servants.  This fundamental concept makes the reserve program itself one of the many community engagement methods utilized by the Oxnard Police Department to earn and keep the public trust.  Reserve Officers volunteer to work the many festivals, parades, and public events that take place in Oxnard as a way to engage the community and share their personal experiences.
The Reserve Unit also provides officers to speak at programs such as the Law Academy at Pacifica High School as a way to engage and invest in the youth of our community.  Many of these interactions have the potential to encourage others to join the police department as either volunteer Reserve Officers or as full-time sworn officers.
The Reserve Unit will continue to develop community engagement opportunities in 2019 by attending community meetings, participating in department events and functions such as Shop with a Cop, the Halloween Spooktacular, Santa at the Station and by adopting a family in need during the holiday season.
Priorities, Goals and Objectives for 2019
Attempt to improve Unit recruitment and staffing
Increase opportunities to leverage Reserve Unit personnel to assist with various department operations
Work with VCSO to get a POST Modular Academy offered in Ventura County for recruitment of new Reserve Officers
Further develop community engagement opportunities for the Reserve Unit (Coffee with a Cop, neighborhood meetings, etc.)
Encourage ARPOC attendance for all members of the Reserve Unit
Increase the annual Reserve Unit volunteer hours by 10% over 2018 totals to continue the trend of improved participation
Network with other units (HLO, NPT, SRO, and others) to assist with activities such as flyer sweeps, directed enforcement, school events, etc. that often require staffing assistance
Provide relevant meaningful training opportunities as appropriate for Reserve Unit members