The Violent Crimes Unit (VCU) investigates all gang related crimes from simple battery up to and including attempted homicides, all robbery and violent assaults, all graffiti related incidents and is responsible for investigating and gathering intelligence on criminal/terrorist groups. This workgroup consists of nine officers and one sergeant. VCU investigators are on call 24 hours a day, seven days a week. They respond to and investigate violent crimes including robberies, stabbings, and shootings. In 2016, VCU investigators responded to 54 call outs, served 80 search warrants and seized over two dozen firearms.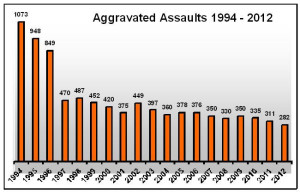 VCU tracks and documents gang members in the city and around the county in order to stay current on local gang trends. They are charged with investigating all criminal gang activities and submitting cases directly to the District Attorney's Office for vertical prosecution. Gang Investigators are also responsible for managing Oxnard's two civil injunctions.  They prepare and deliver considerable testimony in gang-related prosecutions.
VCU actively and aggressively investigates robberies and violent assaults. With the assistance of the Crime Analysis Unit (CAU), investigators attempt to identify crime trends, identify suspects and swiftly arrest them to reduce additional crimes. They actively pursue graffiti vandals, track and monitor graffiti vandals and attempt to identify new graffiti trends.