Community Youth Engagement
Community Youth Engagement was created so that officers have the opportunity to attend special functions and engage with our youth on a positive level. Officers and students get the chance to have meaningful interaction with one another and learn about personal interests, etc.
Oxnard Youth Summer Mural Project
In August, Youth Services participated as a guest speaker with the Oxnard Housing Authority Youth Summer Mural Program. The youth led summer program announced the display of their "Tree of Life" mural, which was inspired by the participants and reflects their experiences within the community.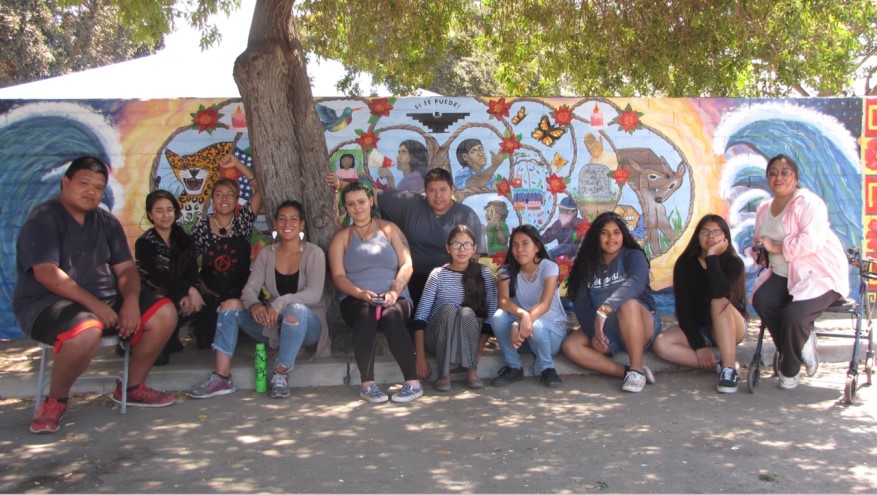 Oxnard PAL Annual Kids Fest
The Annual Oxnard PAL Kids Fest is a free event for families to enjoy games, jolly jumpers, rock climbing and food. Officers assigned to different department units participated in the event to allow kids to explore equipment, ask questions and engage in a positive experience.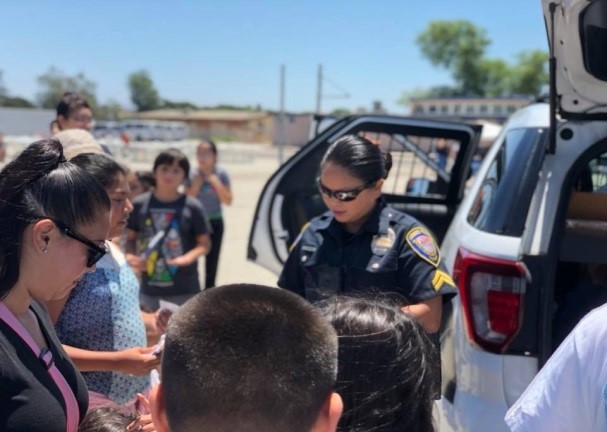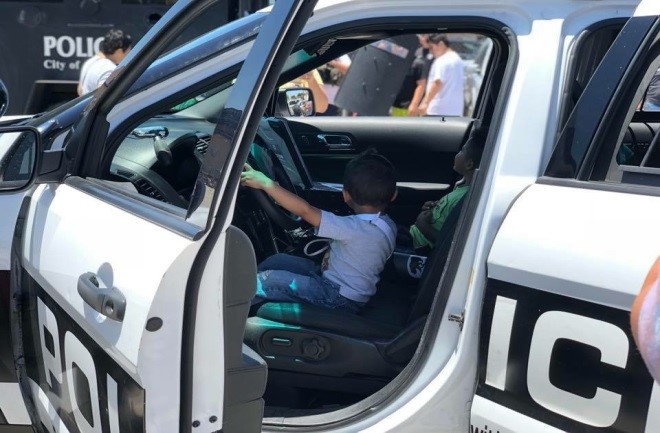 Crime Scene Investigation Presentation
Senior Officer Hannah Estrada and CSO Margie Rangel visited the Fremont Intermediate School Opportunity program to showcase the role of forensics in public safety and to highlight this career path opportunity.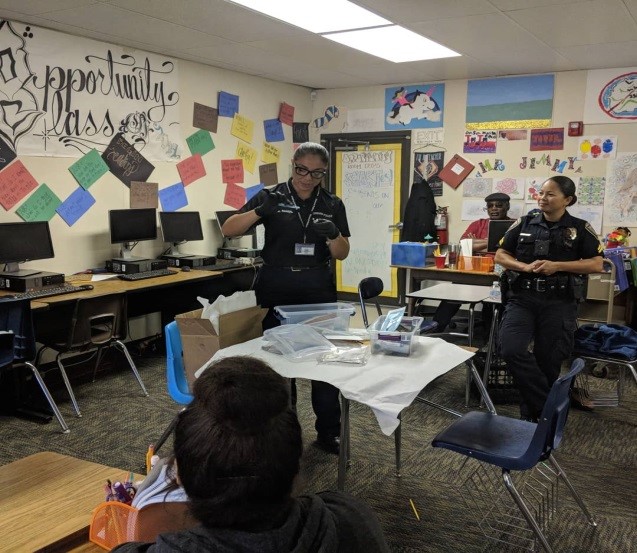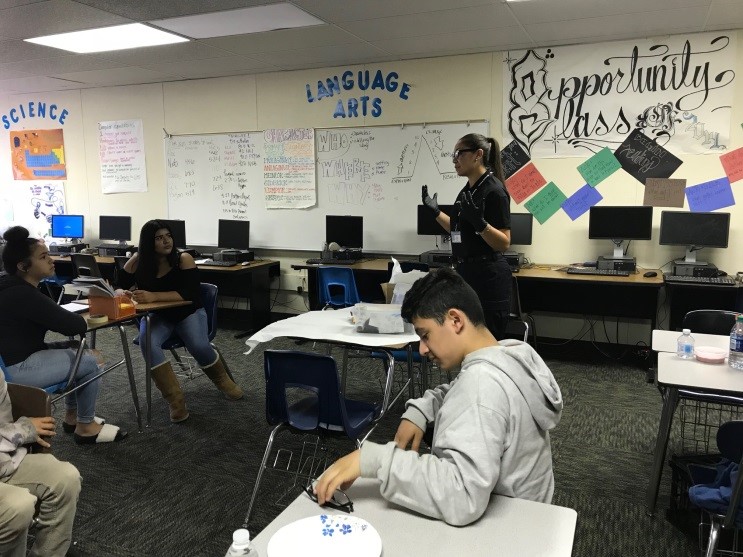 Opening of Day Reporting Center – Ventura County Probation
In September, the Ventura County Probation Agency held a ribbon cutting event to honor the opening of their first Day Reporting Center for youth – Keeping Engaged Youth Supported (KEYS). OPD officers, along with several local agencies and community partners, attended the event in support of the youth center.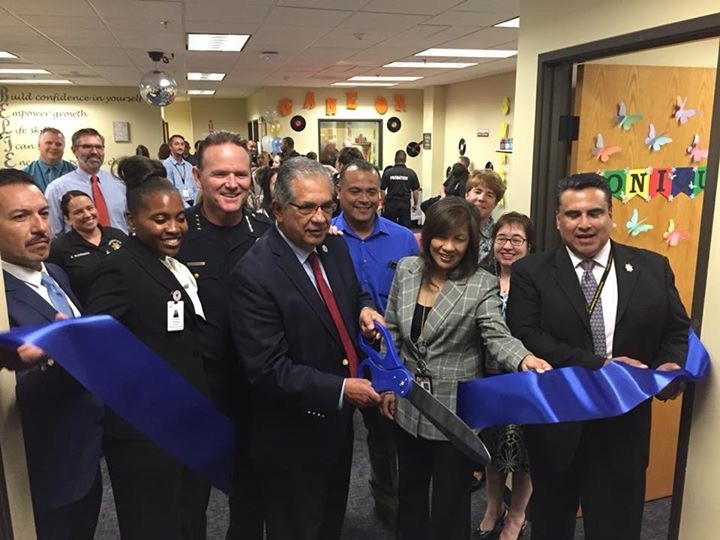 Oxnard City Corps
Youth Services partnered with Straight Up VC, a youth development project program, to present drug and alcohol abuse education for young community members of the Oxnard City Corps program. In support of this positive youth leadership program, officers also attend the quarterly awards presentations in recognition of exceptional youth leader and trainee performance.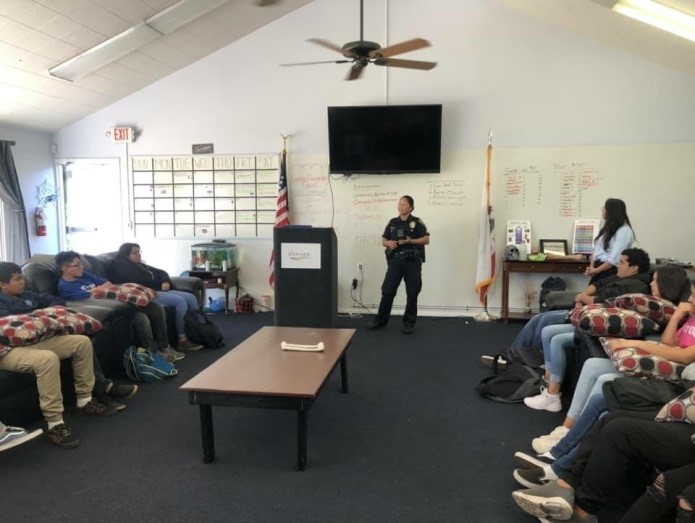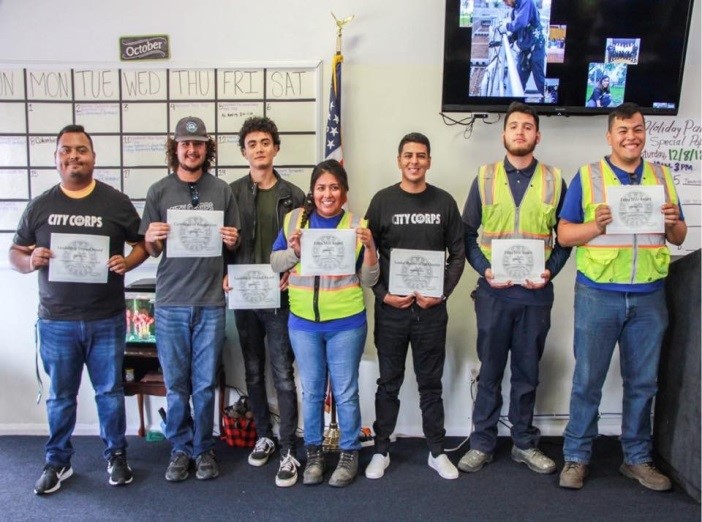 To help further the goals of community engagement and outreach, a new position was created to better serve our youth population and to supplement the Youth Services Unit. The role of the Youth Engagement Officer (YEO) is to closely collaborate with parents, youth and community based organizations in order to provide quicker outreach resources to those in need. The YEO attends school SARB meetings, weekly case management meetings, and collaborates closely with the Family Protection Unit Missing Persons Specialist and Crime Analysis. By networking with various entities we are able to identify youth who display early signs of the at-risk behavior that can lead to juvenile delinquency. This also gives us the opportunity to address behavioral issues and family needs early on to potentially prevent juveniles from victimization and/or criminalization.
From July-Dec 2018, the YEO received 28 juvenile referrals, two of which are currently active. The referrals are received from a variety of sources, including patrol officers, investigators, School Resource Officers, school counselors, and the department's Missing Persons Specialist. In October, a School Resource Officer referred a 13 year old female to the YEO, who was considered a habitual runaway and displayed obvious signs of at-risk behavior. The juvenile was reported missing six times in a 30 day period, and from the most recent report she had not returned home for three weeks. Her whereabouts were unknown and her school truancies had increased significantly. She was found to be associating with a known group of runaway middle school females, with concerns of drug abuse and sexual exploitation. After attending several meetings with counselors, parents and Child & Family Services, an expedited joint effort was made to provide parents with the adequate resources and assistance. Communications with patrol officers regarding the juvenile's circumstances led to officers locating her in a residence, where she was counseled and returned to her parents. The quick responsiveness and collaboration amongst all of those involved to support the intervention and outreach of this individual's pathway played an important role in the positive outcome. Two months since her return, the juvenile has returned to school daily, including voluntary Saturday school sessions to make up for truancies. She has had no additional runaway reports, and continues to make significant progress in school and at home.
2019 Youth Engagement Goals include:
Training on adolescent brain development/behavior or Motivational Interviewing techniques- VC Probation contracts with Dr. Kathleen Van Antwerp, who is a specialist in adolescent brain development and trauma-informed care. Dr. K is a possible option in receiving SRO or even department wide training utilizing the CAL-VIP grant funding. Motivational Interviewing techniques have been offered in the past through Interface. This approach focuses on utilizing techniques to promote individual motivation and behavioral change.
Continue to network and work closely with CBO's and schools in order to offer and provide more prompt services for youth and families in need. YEO and Operation PeaceWorks program will help service these needs.
OPERATION PEACEWORKS
Mid-year, the Office of Youth Safety was moved to the domain of the Police Department. A 2-year, $500,000 state grant from the Board of Community Corrections was awarded in a second round of funding to facilitate the implementation of Operation PeaceWorks, designed to break the cycles of crime and violence. OPW, a partnership between Police, City Corps, City Impact, DRAGG, and Parents of Murdered Children, and other community partners will meet at-risk youth (ages 12-25) and their families where they're at and support them on their transformation journey with referrals to services, career exploration, job readiness, community service, paid employment and other family supports. OPW is funded through approximately mid-2020.