Unit Overview
The Oxnard Police Department Explorer Post #9286 provides an opportunity for youths, ages 14-21, to experience firsthand what it takes to get started in a challenging law enforcement career. The Oxnard Police Explorer Program is affiliated with the Boys Scouts of America. Exploring provides the law enforcement profession an opportunity to further an investment in its own future through constructive relationships with young adults contemplating a career in the field of criminal justice.
Our Explorers develop an awareness of the purpose, mission and objectives of a career in law enforcement and receive hands-on training in various aspects of police work. Character development, physical fitness, good citizenship and patriotism are integral components of the overall program. Mandatory meetings are scheduled twice a month whereby they regularly train in the following areas: city geography, radio codes, traffic stops, DUI, handcuffing techniques, building searches and traffic control. Explorers also use this time to sign up for community events and police department details such as children fingerprinting, festivals, traffic control and drunk-driving checkpoints.
Essential Functions and Responsibilities
Oxnard Explorer Post #9286 continues to be an exceptional link to the youth of our community. Explorers are commonly deployed in a myriad of details, which include: the California Strawberry Festival, Dallas Cowboys Training Camp, Cinco De Mayo Festival and the Christmas Parade. The Explorers assist at DUI checkpoints, crime prevention details, fingerprinting details, Santa to the Station and other community outreach events. The Oxnard Police Department currently has more than 45 Police Explorers and fourteen Police Advisors assigned to the unit.
Resources Allocated and Budget
Commander Eduardo Miranda
Sergeant Rocky Marquez
Sergeant Rick Marquez
Officer Meagan Tobey
Officer Jacob Jundef
Officer Nathan Langelier
Officer Brandon Mascorro
Officer Hugo Garcia
Officer Alma Romero
Officer Ignacio Coronel
Officer Ryan Carey
Officer Mayra Gonzalez
Officer Adam Aguilar
Officer Andrea Mora
Dispatcher Sean Sessions
Officer Christopher Salvio
Officer Mariso Olguin
All operating funds utilized by the post are generated through contracted details or special event fundraising. The California Strawberry Festival and the Dallas Cowboys Camp remain the biggest revenue generators every year. This money is then used for explorer competitions, uniforms, 501(c)(3) accounting fees, special outings, or equipment. The current account balance for all accounts is approximately $37,000.00.
Sergeant Rocky Marquez remains the supervisor of the program. In 2018, Advisor Rick Marquez was promoted to Sergeant and subsequently assumed part of the supervisory responsibilities to ensure this very active post remains adequately supervised. The Post strives to maintain a 4 to 1 ratio of advisors to explorers. Oxnard Police Explorer Post #9286 still remains one of the largest single posts in the State of California, with a consistent enrollment of 45-55 Explorers. Oxnard Police Explorer Program remains self-sufficient in terms of equipment, training, and competitions. The Post still relies on the department for uniform support.
Challenges
Maintaining a consistent program of 50 Explorers
Coordinating and staffing events and details with an adequate number of supervising advisors.
Giving each Explorer the attention needed to develop, grow, and mature into an adult whose interest is a career in law enforcement.
Accomplishments
Coordinated a four-week Explorer Academy, including the Port Hueneme Police Department Explorer Post, which saw the participation of 31 youth and resulted in 22 graduates.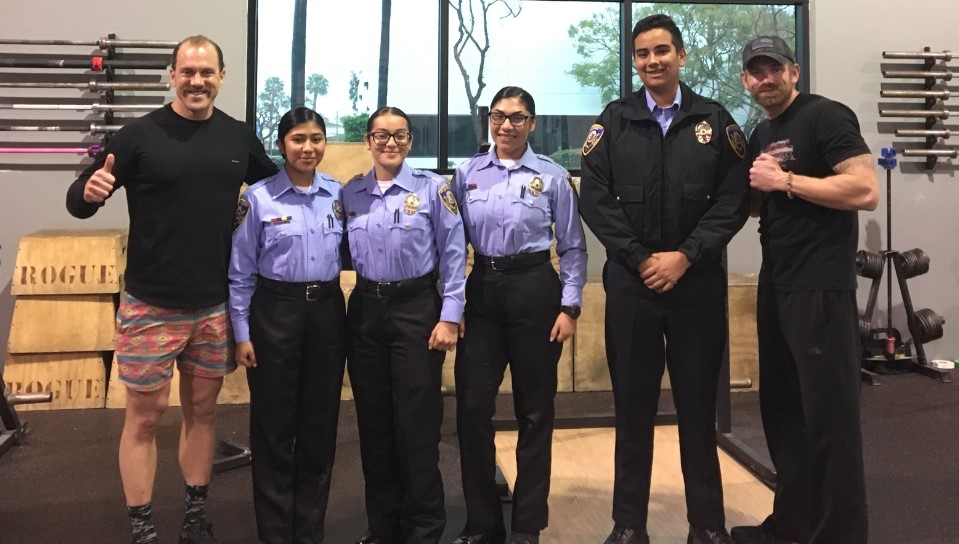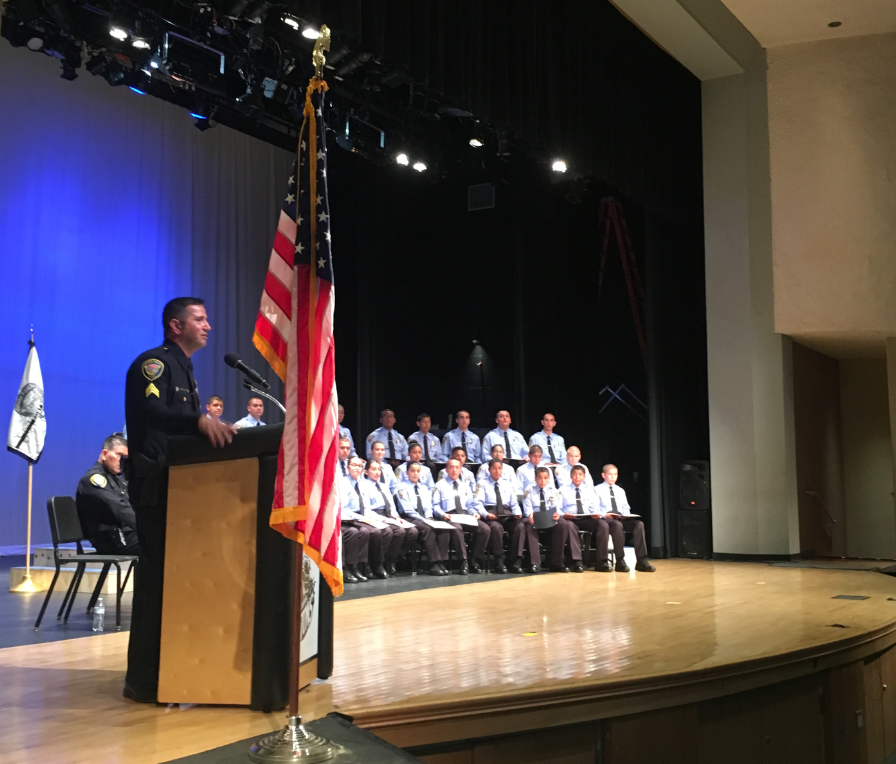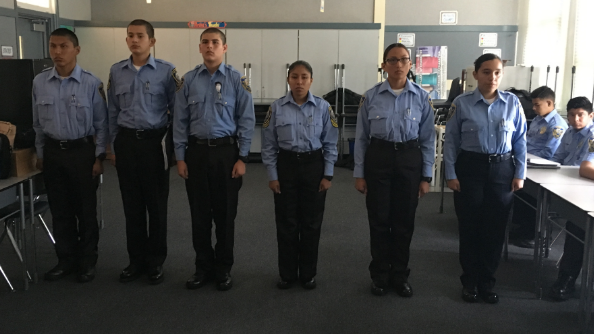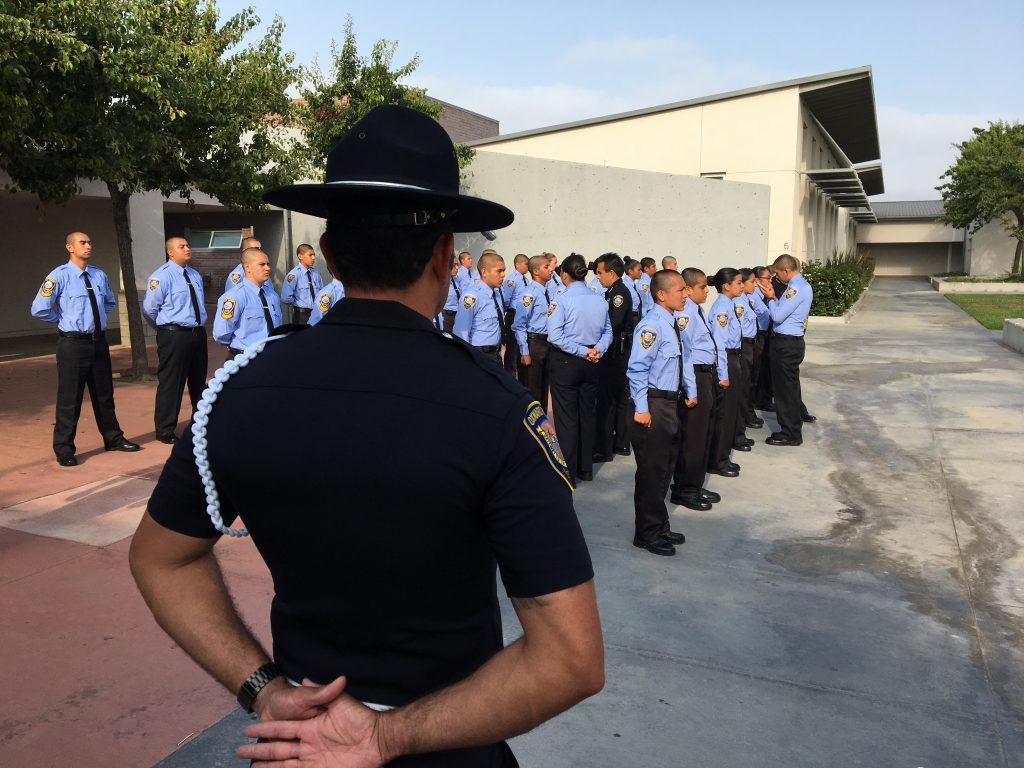 Received a $5,000 community service grant from Southern California Edison.
In 2018, Oxnard Explorer Post #9286 attended three competitions bringing back a total of 17 awards/trophies.

Santa Clarita, California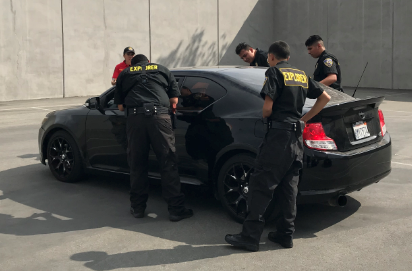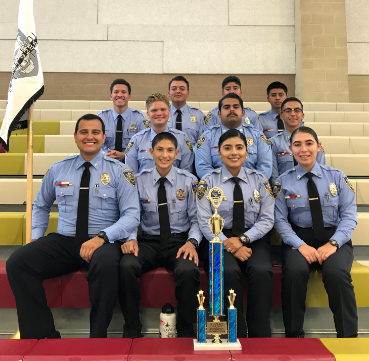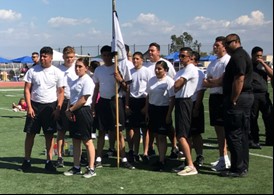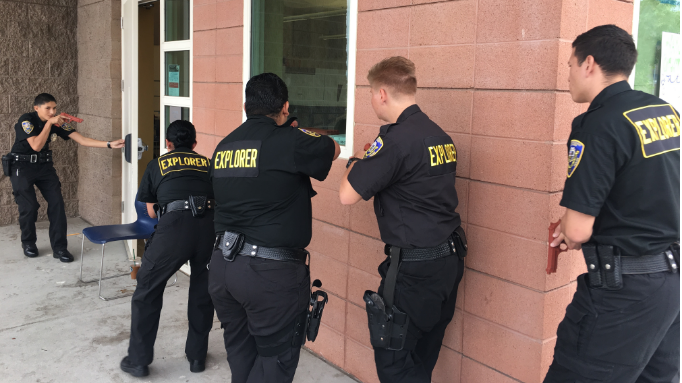 The Explorer Post's non-profit hosted two large training events for area community members that raised over $5,000 for the post.
Completed over 40 working details, which resulted in over 4,000 volunteer hours. These details included all of the department sponsored community events and flyer distributions for the Crime Prevention Unit, Neighborhood Policing Teams, and Family Protection Unit.
Negotiated and signed a new three year contract with the California Strawberry Festival to ensure a funding source for the near future.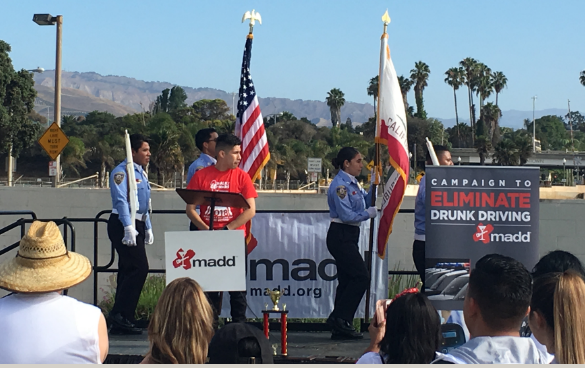 Priorities, Goals and Objectives for 2019
Securing additional funding sources to help maintain and grow the program in the absence of current sources such as Dallas Cowboy Camp.
Improve our current website and social media platform to promote recruitment and positive outreach in the community.
Continue to assist our older explorers in their pursuit of employment in the field of law enforcement by developing a strategy to better assist them in the transition from their Explorer career to a career with the Oxnard Police Department
Recruitment of 25 Explorers for the 2018 Explorer Academy
Develop an interactive advisor training schedule to ensure all advisors are invested in the development of the post.