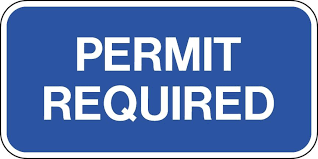 As of February 7, 2019, alarm users are responsible for having a valid security alarm permit (Oxnard City Code Section 11-69).
The annual permit fee is $25.00 (Oxnard City Code Section 11-70.1(c)).
Alarm users who do not have a valid permit, and have an alarm-generated police response to their site are subject to a fine (Oxnard City Code Section 11-69(B)(1)(2)).
The Oxnard Police Department is in the process of setting up an online security alarm permit management program. We are currently establishing the necessary processes, and anticipate that this service will begin on July 1, 2019.
In the meantime, you may apply for / renew your annual alarm license by clicking here:
With the online program, alarm users will be able to conveniently renew their annual permits online. Once registered, users will have a logon and password, and may access their account at any time. Web links to this service will also be posted on the Police Department's website, as well as on the City of Oxnard's website in the near future.
Permit registration for those without computer access can be done through the following phone number: (855) 864-4270. This number will be activated on July 1, 2019.
Click here to read more about Oxnard's Alarm Ordinance
Click here to read more about false alarms
Click here for Frequently Asked Questions (FAQ)